Halloween – the one day of the year when little children and perhaps even not-so-little children, walk around in their favorite get-ups and eat exorbitant amounts of sugary treats after a few hours of trick or treat adventures. While it may be a fun holiday, it is also wrought with dangers and numerous Atlanta personal injury cases, which is why it is important to take precautions to ensure this Halloween is a little less harrowing by discussing certain safety issues with children before they head out to collect candy.
Trick or Treat Before Dark Falls, if Possible
There are plenty of ways to avoid an injury at Halloween. Daylight Savings Time was extended some time ago so that it could end in early November. One of the main motivations behind this legislation was to afford younger children one extra hour of daylight on Halloween. So, if it is possible, smaller children should do their trick or treating before it gets dark. Also, children's costumes ought to be reflective, and parents should ensure that their children carry flashlights on them so that cars can see them once darkness does fall on the streets.
Safety Rules to Avoid an Atlanta Personal Injury on Halloween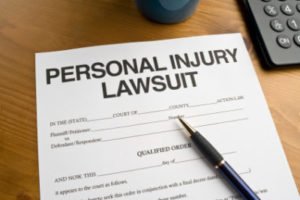 Older children who are able to go out on their own should go with friends. Parents should remind their older children to do sensible things, such as being familiar with their surroundings and looking both ways before they attempt to cross the street. It is better for children to visit houses that they are already familiar with, but depending on their particular situation, the rule may be relaxed for older children.
Of course, some safety rules are obvious, like inspecting all the items in a child's bag when they return and throwing out any treat that is not properly wrapped. There are other rules that are not as obvious, though. For instance, if a child approaches a private home, try to take note of whether or not a dog lives on the premises. Dogs may be territorial and feel threatened when faced by a stranger, and they may already be irritated by the constant ringing of the doorbell or crowds going past the house.
There are safety procedures that apply to homeowners and drivers, too, such as exercising caution while driving since young children are likely to be on the streets on Halloween. Further, homeowners should ensure that their property is well lit and that the driveway and walkway are clear of obstructions to avoid the chances of an Atlanta personal injury occurring on the property.
Steps That Parents Can Take to Keep Children Safe on Halloween
Children that go out on Halloween tend to be distracted and excited, which means they may be unpredictable. It is critical that parents teach their children the dangers of being on the road and further take steps to reduce their children's risk of an accident. The tips below may help children avoid injuries while they are trick or treating:
Recruit another adult to supervise children who are younger than 12

Ensure that children understand that it is important to stick to established routes and familiar areas

Plan and discuss the route with children

Teach children how to approach well-lit homes and to avoid garage entrances and driveways where there may be moving cars or obstructions

Go over basic traffic safety and pedestrian rules for avoiding an Atlanta personal injury accident

Agree on a time when children should return home

Costumes should be fitted with reflective materials

Instruct children not to consume candy until they arrive home and a parent can inspect the treats

Tell children not to listen to music or use their cell phone while trick or treating as they may get distracted and not notice an oncoming car or obstruction

Costume weapons and swords should be short, flexible and soft to avoid injury

Children should always carry a flashlight at night. Sidewalks and curbs may be uneven, or someone's porch step may be loose.

Teach children that there is safety in numbers

Make sure that children know not to stand too close to candles or jack-o-lanterns as there is the risk of costumes catching fire

Do not allow children to wear colored contact lenses or colored glasses as it may increase their risk of eye damage or even an eye injury

Test costume makeup

before Halloween on a small patch of skin. It is the same as using a new hair dye or other hygiene product. Manufacturers usually recommend that people try out a small test area before slathering makeup on to ensure that it will not result in skin or eye irritations, rashes, or harmful reactions

Teach children to stay on the sidewalk when they are trick or treating. If there is no sidewalk, teach them to remain on the edge of the road to cut down on the likelihood of an Atlanta personal injury by a car

Only consume treats that are in manufacturer-produced wrapping, and not unknown, home-made varieties

Wear well-fitted costumes, masks, capes, and shoes to cut down on the chances of falls and trips that could lead to a personal injury

Never walk near sources of fire

Teach children to only ever enter the home of people on the trick or treat route if they have a trusted adult with them and to not accept a ride from a stranger, not just on Halloween, but any other day and night of the year.
Injured on Halloween? Seek Legal Assistance
Sadly, even the safest trick or treaters risk falling victim to distracted, negligent, or drunk drivers, fires, or dangerous obstructions. The Atlanta personal injury lawyers at John B. Jackson can help parents seek justice and fair compensation for their child's injuries. If your child is unfortunate enough to suffer an accident on Halloween, give us a call to discuss your legal options and rights and to hold the responsible parties liable for your child's injuries. Contact us today to set up a consultation.