If another person's negligence caused you to get into a bicycle accident that resulted in injuries, the caring lawyers here at the law office of John B. Jackson in Carrollton can help you with your case. Bicyclists who are injured in accidents can often seek compensation for their damages. To find out whether or not you have a valid claim, schedule a free case review with our Georgia personal injury law firm today.
What Steps Should You Take If A Vehicle Hits You When You Are Riding Your Bike?
If your bicycle is struck by a vehicle while you are riding it, you should treat it just like any other car accident. That means alerting the authorities, documenting the event, and getting medical care. Call 911 right away if your phone is working and your injuries don't prevent you from dialing. Otherwise, have someone else on the scene do it for you. The police will not only create a detailed report but they will also ensure that you receive medical attention. If you can, snap some photos of the scene, including your bicycle, any vehicles involved in the collision, and pictures of your injuries. If anyone witnessed the accident, write down their names and phone numbers. After you receive medical attention, you should contact a personal injury lawyer right away.
To successfully win a personal injury case, you need to prove that the other party was liable. Our expert investigators at the Law Office of John B. Jackson will not only evaluate the circumstances of your case but they will also handle any communications with the insurance provider on your behalf.
Never sign papers from the insurance company without having them reviewed by a personal injury lawyer first. Avoid giving recorded statements. Insurance companies want to settle as soon as possible while paying as little as they can. Georgia law doesn't give anyone the right to ask whether or not you have health insurance. The last thing you want is for your medical history to affect your case, even if any illnesses or injuries in the past occurred long ago.
What Types Of Claims Are Allowed In Bicycle Accidents?
With bicycle accidents, there are two basic types of claims that you can pursue:
Property Damage Claim
This claim will help you recover money for any damage to your bicycle, whether that money is used to cover the cost of repairs or to replace your bike altogether.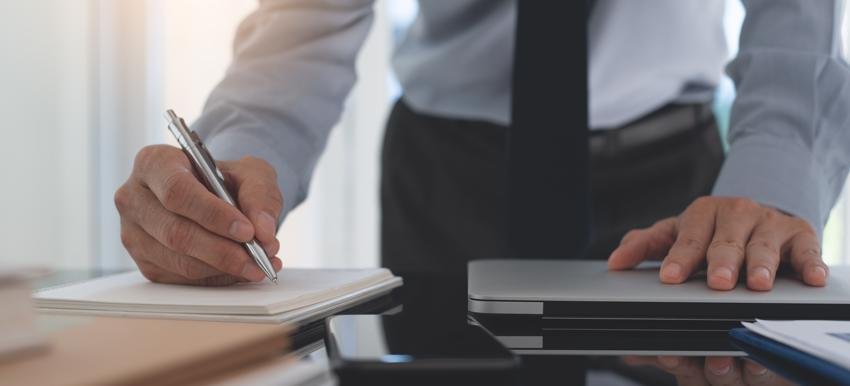 Bodily Injury Claim
This type of claim covers any medical costs, lost income, or pain and suffering that you endure as a result of the accident.
What Should You Do In The Event Of A Hit-And-Run Bicycle Accident?
If a hit-and-run accident occurs, try not to panic. After an accident, your body is full of adrenaline and you may be injured. Understandably, you may also be extremely upset that someone would drive away from an accident instead of stopping to take responsibility. While the accident is fresh in your mind, try to record any important details like the color of the car or its make or model. See if anyone witnessed the accident and get their contact information if they did. Drivers who leave the scene of an accident are subject to criminal penalties in the state of Georgia. Call the police right away.
Can I Seek Compensation For A Bicycle Accident Caused By Problems With The Road?
The city government is responsible for maintaining public roadways. Any negligence or violations of the code on their part could make them liable for the accident. If the accident occurred on private property, you would need to take legal action against the owner of the property, whether that is an individual or business.
Defects or issues that frequently cause accidents include:
Potholes
Traffic lights that aren't working correctly
Trees or foliage blocking traffic signs
Meters or drains that aren't properly covered
Document the scene as carefully as you can. Snap some photos of the problem or obstacle that caused you to wreck.
In cases where the traffic lights aren't working correctly, take a short video showing the problem with the lights. Ask any witnesses to provide you with their contact information. If there are any nearby businesses, talk to the owners about how long the issue has been unaddressed. Sometimes, other people will also have sustained injuries as a result of the problem. This can help you build a more airtight case.
Will The Insurance Policy Of The Driver Who Caused My Bicycle Accident Cover The Claim?
If your accident is caused by a vehicle, you can seek compensation from the insurance company of the driver. In hit-and-run accidents, your injuries or property damage may be covered by your insurance policy if you have uninsured motorist coverage. Accidents involving bicycles aren't much different than accidents involving vehicles from an insurance standpoint. Insurance companies are always quick to settle – especially since many victims settle for less than they deserve. To avoid getting taken advantage of, never talk to anyone associated with the insurance company without a Carrollton car accident lawyer by your side. Don't allow yourself to be recorded while talking to them, either.

How Are Cases Involving Uninsured Drivers Handled?
If you have uninsured or underinsured motorist coverage, your insurance company may cover the cost of the accident. Your car insurance will usually pay since you were technically using a vehicle when the accident occurred.
In Georgia, vehicle owners aren't required to carry underinsured or uninsured motorist coverage. This type of coverage, which is frequently referred to as "UM coverage", is designed to pay for medical expenses and property damage in cases involving uninsured drivers or drivers who don't have enough coverage to cover your expenses. Adding this type of coverage to your policy is highly recommended.
If Someone Is Killed In A Bicycle Accident, Can A Family Member File A Claim?
In wrongful death cases, family members can file suits on behalf of their loved ones. Even though there is no way to replace the person you lost, the law does allow victims to seek financial compensation. In Georgia, family members are allowed to pursue something known as the full value of life of the decedent. This value is determined by the profession, education level, and age of your family member. We will work with you to not only recover money for any medical costs but also to make up for lost income and to compensate you for your pain and suffering.
Let Our Carrollton Bicycle Accident Lawyers Help You With Your Case
Here at the Law Office of John B Jackson, our lawyers specialize in personal injury cases in the Carrollton area. We will help you pursue financial compensation for any injuries or property damage resulting from the accident. This can include the cost of replacing your bicycle and any other equipment. It also can include your medical expenses, any income that you lost because of your injuries, and your pain and suffering. If you aren't compensated for your injuries, you typically won't have to pay any legal fees. Talk to one of our experienced bicycle accident attorneys today to see how we can help you with your case.