Technology and social networking sites are growing at a very quick rate. The trend of putting one's daily activities and life details within these sites for the world to see is beginning to have an impact on car accidents and personal injury claims. The Pew Research Center recently stated that 68% of all American adults are users of Facebook, while 28% use Instagram. Pew Research also concluded that 26% of American adults use Pinterest, 25% are users of LinkedIn, and 21% log on a use Twitter on a daily basis. With smartphone and tablet use being so common nowadays, all these social networking sites are booming in popularity. The Law Office of John B. Jackson understands the importance of new technology and how it affects laws and litigation verdicts.
The tendency of plaintiffs to provide constant updates and details about their daily lives on social networking sites is starting to make a negative impact on civil litigation, where others have suffered injuries due to the negligence of another individual. The Law Office of John B. Jackson is advising that all of their current clients and potential future clients avoid posting, discussing, or commenting about anything in regards to their accident. Any social networking posts or updates (whether made publicly visible or not) on these social media websites can and will be used against you when litigation time comes. Private investigators, insurance carriers, and defense attorneys are looking to social networking sites for more and more information about plaintiffs involved in personal injury cases.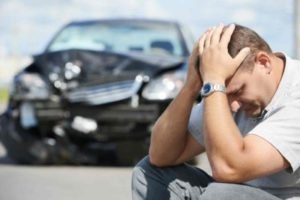 How Can Social Media Affect My Car Accident Claim in Georgia?
Investigators and insurance carriers are searching these social networking sites to find any information to help build a better defense case or reduce the proposed damage claims. They can use these networking sites to look for information about how an accident occurred and who is liable, including an admission by the injured individual that she or he was at fault. Insurance companies also scroll through these social networking sites to try and undermine the credibility of the plaintiff by contradicting the injured individual's version of how the injuries occurred. In other instances, information gathered from these sites about the plaintiff can be used merely to embarrass the plaintiff and make them look less favorable to the jury.
For example, say someone claims that she are disabled, but the judge admitted Facebook photos of the woman out dancing with her friends. Another example would be an insurance carrier downloaded and brought out a Facebook video of a man doing the limbo on a family vacation cruise after he claimed that he could not work due to his back injury. Also, judges have ordered that information regarding the frequency of someone's Facebook use to be introduced to the court when the person tried to claim a traumatic brain injury. As mentioned earlier, there are some cases where the plaintiff's social networking information may be used to simply embarrass the plaintiff or make the jury have a less favorable view of the plaintiff. The insurance carrier may try to look for social network information to show that the plaintiff is a "bad individual" by showing the plaintiff doing something immoral or illegal. While not all evidence is always admissible under Georgia personal injury law, the defense may try to use it to push the jury to see the plaintiff in a more negative light.
On the other side, the auto accident attorneys at the law office of John B. Jackson may use information from social networking sites by the defendant in a car accident case. For example, a woman who was involved in an auto accident while intoxicated from alcohol was involved in a deadly crash, and her boyfriend was killed. The judge had determined that the woman would be treated as a juvenile, meaning a much less harsh sentence and fewer consequences. The judge found a photo taken of the woman during a beach vacation several months later, with the caption, "Crunk in Florida." The judge was distressed by the photo and then decided to sentence her as an adult. Reasonably, it would make sense to think that a civil jury might also be inclined to consider such pictures when deciding on damages within a case.
The competent Douglasville auto accident attorneys at the law office of John.B. Jackson, advise their clients to keep away from posting their personal blogs and social media sites in the wake of being injured in an accident. Any photos or content that could be used against you or taken out of context and could later come back to you in court should be avoided following an accident. Remember not only to take things down from your sites, but also to ask friends to purge anything with you from their accounts. If a plaintiff's name is tagged to a photo on someone else's page, it can still be accessed.
Contact a Georgia Car Accident Lawyer to Discuss Your Case
The Law Office of John B. Jackson has skilled Georgia auto accident lawyers that have years of experience dealing with clients who have been injured or lost loved ones due to car accidents. If you or someone you love has been involved in a Georgia auto accident due to another individual's negligence, you should contact our office for a free consultation. Our legal team takes pride in always taking a personalized approach to each and every one of our client's cases. Our Douglasville auto accident attorneys will make sure you are making the best legal decisions for your best interests.  Let us help you make it through this complex legal process.