A Douglasville car accident lawyer can help in whether the auto accident was a non-injury car accident or a more serious accident. If you were injured in or around Douglasville GA and require the services of an attorney, contact John B. Jackson for a free and confidential case review.
A car accident can be a frightening situation. It can be an upsetting and unnerving time in the days and weeks following an automobile accident. If you were in a car accident and sustained injuries, you should speak to an experienced car accident lawyer that understands Georgia car accident laws. If you were not injured but lost property or work, and feel you need a non-injury car accident lawyer, contact John B. Jackson Law Firm.
The period of time within which an auto accident occurs is only a few seconds, but it can be weeks, months, or years before the harm done by the accident has healed. Depending on the circumstances of your case and whether or not the insurance company representing the driver at fault will be challenging your claim, the time it takes to receive an appropriate amount of compensation for your injuries can take as long as recovering from the injuries.
The Law Office of John B. Jackson has experienced Douglasville car accident lawyers know what needs to happen and what to expect in the days following a vehicle accident. This can be incredibly helpful in making the decisive action that needs to be taken as well as reducing the stress of such a troubling situation.

What If The Insurance Company Won't Pay The Full Value of My Car?
How Much Do Car Injury Attorneys Cost?
There is a multitude of Douglasville car accident lawyers that work on the basis of you paying a significant retainer for their services, although, there is a small number that will get started on your case and not take any money until you have received compensation for your injuries. These attorneys have discovered that the people that have experienced losses in auto accidents and need legal counsel from a professional are unable to produce large amounts of money for retainers or exorbitant hourly fees for legal services.
Contingency-fee status means simply that the lawyer working for you waives his or her fee until they have recovered compensation for your injuries. If your auto wreck lawyer cannot get you compensation for your injuries, you will not be asked to pay anything for the lawyer's services. Should the lawyer be victorious in proving your case, the fees for his or her services will be taken from the compensation you receive.
A portion of the compensation in terms of percentage will be deducted for the legal services rendered. Gaining superior legal services has been made simpler, however, the number of lawyers working on this basis are still in the minority. The larger mainstream lawyers will want you to pay for and be held responsible for the fees of your case and, accordingly, all the expenses required for preparation, deposition, requesting records, even, filing fees. Not all lawyers are the same nor do they bill in the same ways so be sure that you inquire into fee arrangements for which you will be required to pay out of pocket.
Auto Accident Attorneys Can Help You File a Car Accident Lawsuit

A traffic accident lawyer can file a car accident lawsuit on behalf of the injured person, or plaintiff, against the person, believed responsible, or defendant(s), for injuries and bodily harm with the help of an auto accident lawyer. When the claims the plaintiff has made is proven by way of sufficient evidence, the plaintiff is successful in having a legal decision made in his or her favor.
To be eligible for entitlement to compensation, the plaintiff must show that the negligence, by way of four basic facets, is more probable than not in the plaintiff's case. The following are the four most common things that are considered when deciding to assign negligence:
The defendant owed the plaintiff a "duty of care". This means that the defendant is legally obligated to act in a specific manner concerning the plaintiff. This is to say that it is generally known that when one operates a vehicle that there is a certain way one is expected to act toward other drivers on the roadway so it is not often litigated in court for this fact.
The defendant breached the duty of care. This facet is frequently contested in an automobile accident, much unlike the previously mentioned. The duty of care is considered a breach when a driver operates a vehicle in any way that is reckless or otherwise irresponsible. To determine what is reckless, another driver is considered: if that driver considered would not operate a vehicle this way for fear of irresponsibility, the opposite is considered reckless. There are a couple of examples like excessively fast driving and texting while operating an automobile that is most often always determined to be a manner that is reckless or unreasonable. Deciding on reckless driving can, however, be a harder process when a malfunction due to faulty equipment has happened on the defendant's car causing the collision to occur.
The defendant's breach caused the plaintiff to suffer injuries. Most often times this is called simply the "causation" element. A cause-and-effect relationship is proven to show the reckless behavior of the defendant led to the injuries the plaintiff suffered. The injuries sustained by the plaintiff would not have been inflicted had the defendant's behavior not been irresponsible and reckless. If the casual chain possesses multiple events that consequently led to the damages suffered by the plaintiff, it can take a vehemently contested and passionately descriptive explanation of the plaintiff's case before the plaintiff is found to be entitled to fair compensation.
The plaintiff suffered compensable injuries. If the defendant's actions did not lead to the plaintiff's injuries, there is no need for the pursuit of a lawsuit. It is the responsibility of the plaintiff to provide proof to the court demonstrating the type and severity of the injuries that occurred by way of evidence. Showing loss to the court can be done as simply as showing a bill for medical treatment. If objective evidence does not exist, the plaintiff and/or witness can offer testimony to establish the loss suffered by the plaintiff.
Either by the testimony of the plaintiff and/or witnesses or by evidence provided to the court, the four facets describing negligence can be proven. Introducing evidence to the court that strengthens the statement made by witnesses that testified on the plaintiff's behalf is one of the things a car accident lawyer will do to reinforce a case. The chance is greatly improved for a lawyer to collect critical proof that substantially helps your case the sooner you contact a traffic accident lawyer.
What Types of Compensation Can I Claim?
It is possible to recover compensation for losses and damages when a lawsuit is brought against the driver(s) that caused or are responsible for the injuries incurred in the collision. Damages are normally separated into two different categories known as "economic" and "non-economic" damages. Economic damages are losses and damages that are associated with money, damaged assets, and including:
Money lost from the time that was taken off work;
Money lost from future time taken off work;
Losses from the expense of medical treatments and prescriptions;
Losses from the cost of physical therapy
Losses from personal property damages
Non-economic damages don't involve money, are hard to quantify, and thus more difficult to prove. Non-economic damages include:
Feeling life is not fulfilling anymore;
Mental anguish possibly coupled with pain and suffering; and
Losses related to the value of household services
To receive the compensation you must show that there is a direct connection between the behavior of the defendant and your injuries despite the severity or nature of the injuries.
How Can an Auto Crash Attorney Help?
In the moments directly following an automobile accident, the development of a firm car collision lawsuit commences. The first step, if you are injured or think you possibly could be, is to alert emergency medical help. Remain still if you think you have any injuries to your neck, back, or head unless remain still will cause more injuries.
If anyone else is injured in the collision are you are able, you may be obligated to give assistance to the injured party or parties. After medical help and traffic officers have been contacted, it will be imperative to exchange information associated with insurance policies and contact numbers. Make these imperative steps next so as to protect your rights and improve your chances of prevailing:
Do not claim to be responsible for the collision. Despite the fact that you may feel like you were the at-fault driver, never attempt to take ownership for fault. Giving someone something as simple as, "I'm sorry" can be used by a party more responsible for the crash than you to leave you with the full weight of responsibility. If you are found to be at fault, you will not be able to recover any losses by way of compensation.
Photograph everything. Be sure to take pictures of the surrounding area, things that might be blocking the roadway, road signs, and all of the vehicles that were involved in the wreck. These pictures should be taken as soon after the wreck as possible. Take the pictures before the roads are clean of debris, cars are moved, and injuries began the process of healing. Make a few different copies of these pictures and provide a copy to your car collision lawyer so that you will have them available, yet safe.
Record the statements of all people claiming to have seen the accident. It may be important that your lawyer uses the testimonies of eyewitnesses at the scene to build a stronger case on your behalf. If the testimony of the eyewitness is necessary, you will have their contact information readily available. Avoid missing a statement from an eyewitness because you do not think what they have to say will help. Your car accident lawyer will go over these statements more closely and decide which ones will be beneficial to your case.
Record the accident as you remember it. Use a notebook to write down everything you remember in detail as soon as is possible after the accident. Memories fade as days, weeks, and possibly even months go by before your accident lawyer will litigate your case. Record the way you remember it will help you provide a consistent statement of facts. Provide a copy of these notes to your auto wreck lawyer so that you will have a copy safely ready should you need them later.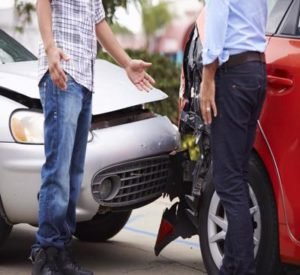 Georgia Car Accident Statistics
The Governor's Office of Highway Safety in Georgia records the number of traffic accidents and what type they were that have happened throughout the entirety of the state of Georgia. In the latest year available on record, 2013, the following numbers were reported:
1,179 people died as a result of traffic-related accidents;
Of that number, 297 deaths occurred at the fault of drivers under the influence of alcohol and 197 individuals died as the result of speeding with either one or both drivers being at fault;
Of 1,179 deaths, roughly ten percent of those were drivers at or below 21 years old; in addition
In order of highest to lowest, Fulton County, Dekalb County, Gwinnett County, Cobb County, and Richmond County were the top five counties in the state of Georgia with the highest death tolls from traffic accidents.
The state of Georgia only recorded the total number of traffic-related deaths, not that of traffic-related injuries, which is a much greater number. These statistics reveal that grave bodily harm, and even death, are the hazards that motorists in Georgia face while driving on the streets and roadways of the state.
What to Do if You're a Passenger in a Car Wreck?
The state of Georgia sees no difference legally between a motorist and a passenger when injuries have occurred and compensation is needed. A rider can file a lawsuit against anyone they feel led to or caused their injuries, even when it is the driver of the automobile within which they were a passenger. The passenger has the right to bring a lawsuit against every person that caused or played a part in his or her injuries and can pursue each lawsuit collectively.
The injuries sustained by the passenger will be examined by way of how much they are the fault of the person(s) found responsible and they will be held responsible accordingly. Negligence on your own part will also be calculated when concerning the decision made of your compensation. You might receive compensation if found that you were not the one(s) ultimately responsible. The negligence you showed will directly affect how much compensation you are able to recover. Even if the passenger was merely kidding around, he or she can be cited with negligent behavior if the behavior made the driver shift attention from driving or an attempt was made to grab the steering wheel.
Proving Injuries in a Car Accident
Depending on whether your injuries are economic or non-economic will be a deciding factor in how car injury attorneys choose to prove your injuries. Every case must show that the car accident resulted in your injuries, ultimately or directly, as well as demonstrate that you did undergo the pain and suffering of non-economic and/or economic damages. If the damage can be shown by way of some form of objective documentation, it is referred to as "economic" damage. Examples of economic damages consist of the expense of medical treatments or therapies, costs associated with prescription drugs, and wages lost from time taken off work.
Ordinarily, to show an economic damage or loss one need only bring a copy of a bill for medical services or a paycheck stub depicting lost wages. Damages like that of pain and suffering, mental anguish, and loss of enjoyment of life are referred to as non-economic damages. It can be a harder process to prove the non-economic damages associated with pain and suffering being that there is no dollar amount associated with your suffering. The nature of your loss with non-economic damages can be established by you, your family, and, possibly, your friends providing testimonies for the judge ruling over your case.
Dealing With Insurance Adjusters
Not long after you have been involved in an automobile accident, insurance adjusters will begin the process of contacting you. After evaluating your claim and making sure that compensation is due, the insurance adjuster's job is to see to it that the claim is quickly settled. Insurance companies hold in highest regard the adjusters that save the company the most money when dealing with claims being settled with persons injured. Be aware that adjusters from the insurance company will record your communications and try to use anything they can to reduce your compensation or, if possible, denying your claim entirely.
Related: What To Do When Your Car Insurance Claim Is Denied?
When communicating with the adjuster, go off the notes of your recollections that you recorded directly after the accident: do not deviate from what you originally stated and do not provide information that presents any ambiguity or uncertainty on your part. Evade any questions or statements that would suppose your guilt or imply that you might be guilty of anything that led to the collision, especially if an investigation is not complete or has not been done by police agencies. Before speaking to the adjusters from either insurance company, a lot of people find that it is very useful and strategic to first seek and retain legal counsel.
Do I Need Lawyer to Handle My Case?
In the state of Georgia, it is not legally required of the plaintiff injured in a car accident to seek and retain legal representation before being allowed to recover losses by way of compensation; however, contemplating the multiple advantages of retain a car accident lawyer before deciding your whether you need one is the best step to take. Things to consider are the following:
A lawyer is knowledgeable in the facets of law and able to identify the mandatory elements in your case, requirements for your case, and court proceedings;
A lawyer will know how to handle placing your initial pleadings as well as how to deal with what motions the opposite party will provide;
A lawyer will be well versed in what combination and elements of testimony and/or evidence will be best suited to show proof in your case.
A lawyer will have at their disposal the abilities and resources to conduct an investigation fully with which will bring all at-fault parties to responsibility;
Your auto wreck lawyer will know what elements will be most important to prove to the court to demonstrate the severity and nature of the injuries you have suffered;
An attorney will know the correct questions to ask key witnesses as well as the best statements to give to the court to further bolster your case and what evidence needs to be exhibited.
You will have to be as expertly skilled and as knowledgeable as our Douglasville lawyers should you determine that you will continue without the benefit of a lawyer, meaning you will be held to the very same standards concerning the laws that apply to your case. You will have to organize and litigate the case without any of the advantages of a car accident attorney.

Hit By an Uninsured Driver?
The expense of your treatment medically often rests at your feet when you have been in an automobile accident with a driver that does not have insurance. It might be that some of the doctors and medical professionals providing you treatment will take payment after you have been reimbursed for your accident, but you should expect that payment will have to be provided directly after the rendering of medical services. The obligation of payment can be mitigated through the following:
Underinsured/Uninsured Driver Coverage Policy offers the policyholder coverage in addition to the existing policy for what is normally a small amount of money added to the billing cycle. This will cover the policyholder in the event of an accident with a driver that is uninsured as well as in the case of a hit-and-run collision.
A Health Insurance Policy will cover the policyholder in the case of injuries or bodily harm sustained in a car accident. The popularity and availability of such policies as increased over the last few years with the passing of the Affordable Health Care Act. These policies do, however, normally have a substantial deductible that must be met.
If the at-fault motorist can be tracked down a lawsuit can be brought against them. This brings the responsibility to the feet of the driver that is at-fault; however, this can be a difficult method should the at-fault driver be in possession of no resources or assets.
Related: What If I Was Injured In A Hit-And-Run Car Accident In Douglasville, GA?
After you have been in an accident with an uninsured driver, or a drunk driver, getting a car accident lawyer or a drunk driving accident lawyer that is experienced in car collisions will help not only protect your rights but also see that you rapidly get your deserved compensation.

Underinsured Motorist Coverage
Law on Rear-End Accidents

A car accident involving one driver that was struck in the rear by another is treated the same identical way any other accident is treated. The state of Georgia has no special situations concerning a rear-ended driver. If a driver was at fault for a collision, it is treated the same despite which location the automobile was struck. However, finding a driver at fault for the accident can be difficult with a rear-end accident. Rear-end collisions are rumored to be the responsibility of the driver that strikes the other in the rear, however, this is untrue. Multiple factors are to be considered when deciding the fault of a rear-end wreck:
Abruptly coming to a stop or turning in a manner that is too fast by the front vehicle;
A bulb burned out or a broken signal light;
Several cars struck in the accident, meaning that the end car struck the car in the middle causing that car to strike the one in the lead.
There has to be a thorough examination of the collision before blame can be placed, even if a traffic offer cited the rear driver for not paying attention or following too closely.
Uber and Taxi Accidents
Uber and Lyft have grown in popularity over the past couple of years to challenge the taxi for methods of travel for people without a car or that are not capable of driving. There is no special protection for any of the ride-sharing drivers from the dangers of negligence. Negligent behavior can be acted on a ride-sharing driver just as easily as anyone else, causing a crash that damages them and the people they have riding with them. Taxi companies have to carry insurance policies that cover their riders in case those riders were injured in a collision.
Ride-sharing companies like Uber must also provide this coverage for passengers. There are possibilities of civil, administrative, and even criminal sanctions that can be obligatory, as well as being charged as personally responsible for the expense of the medical treatment for the passengers. Contact an uber accident lawyer if you have been in an accident involving a taxi or an Uber.
Your lawyer will know what you need to do next and how to protect the rights in the process. If the Uber or taxi drivers were not covered or did not have the minimum coverage necessary to cover your injuries, your car accident attorney can guide you in making the right steps toward what another way you can recover compensation.
Pedestrian Accidents
Eligible to receive compensation for their injuries as well are pedestrians that were struck by any driver(s) not paying attention or were otherwise negligent. The severity of pedestrians being struck by vehicles makes the case more complex and can complicate things. It is possible for the at-fault driver to claim that the accident was the fault of the pedestrian for not seeing a car coming or for not being clearly seen.
Related: How Common Are Pedestrian Accidents In Atlanta, GA?
Be aware that you should immediately seek to talk to a lawyer if you were in this type of accident and were injured by a driver behaving negligently. In setting the foundation for the extent of your injuries, a car collision lawyer will use the testimony of one or multiple witnesses that are experts.
Drunk Driving Accidents
If a motorist under the influence of alcohol, almost inevitably that motorist chances of being in a crash increase exponentially. If a drunk driver hits another party in a collision, that drunk driver can be held responsible for the injuries caused to that party, even if that driver is under the legal limit of .08 for blood alcohol level.
If you have reason to believe that the individual that caused a collision with your automobile was inebriated or under the influence of any other substance, pay careful attention to the facts and record them: Was the smell of alcohol on their clothes, breath, or coming from their vehicle? Did the driver have a problem standing or being able to walk without swaying or stumbling? Was the driver using slurred speech? Did the driver communicate anything that implied he/she was intoxicated?
In helping to solidify your claim for compensation for losses, your car accident lawyer might possibly gain access to the results of blood and/or breathalyzer test results of the other driver.

What If I Was Hit By a Drunk Driver?
Car Accident FAQs
Most often people have questions after they have been injured concerning what they should do and how they should proceed. These are the answers to most commonly asked questions as follows:
Shouldn't I just settle my case? It is likely that the insurance company representing the other driver will try to give you a quick settlement so as to prevent your case from going to court. You are the one that can determine if your compensation agreement is acceptable. Once the amount and terms of the settlement are reached, you will be confined to the parameters of the agreement. Revisiting your case is generally not accepted should you discover the severity of your injuries worse than you believed them to be at first.
The insurance adjuster is requesting I make a recorded statement. Is this something with which I should comply? If you say something you should not say or make a mistake while speaking on the record to the adjuster, they will hold it against you. It could have a negative impact on the amount you would have normally received in compensation or it could possibly allow the adjusters to deny your claim entirely.
I believe that I haven't been harmed in the accident. Is it necessary for me to ride in an ambulance to the emergency room? If it is obvious that you are seriously harmed or you do not know the nature or extent of your injuries, it should be your first priority to seek medical services from a hospital as immediately as is possible. Although, if you feel like you have not been harmed, it is still the best idea to have your regular physician examine you for any injuries that may be internal or not apparent to the naked eye. This will play a large role in the protection of your rights should you need to gain compensation for your latent injuries.
Statute of Limitations
Time is limited after getting in a collision within which to be able to file a lawsuit. In the state of Georgia, one is given two years to file a lawsuit if they were involved in an automobile accident. The time period given by the state of Georgia begins on the date that you were involved in the accident and does not end until you have sufficiently filled the lawsuit or the time period has expired. If you are pursuing compensation for your losses and damages, but do not do so within the two years allotted for a lawsuit, you will more than likely not be allowed.
It is normally suggested that if you are seeking compensation that you should file a lawsuit as rapidly as can reasonably be completed so that you are well within the boundaries of the time limit. There are a few specific scenarios where the time period is stopped or paused.
A common example of a circumstance where the time period would be different would be if you had pursued reasonable measures only to not know you had suffered damages until a date later than that of the accident, at which point, the time period of two years would begin from the moment you knew you had suffered damages.
In the event of this, you may possibly be allotted more time than the standard statute of limitations to file a satisfactory lawsuit. Communicate with an experienced car accident lawyer if you think that your case has a situation of the sort and the time period has expired.

How Long Do I Have to File an Auto Accident Claim?
Don't hesitate to contact a skilled auto crash attorney if you have suffered injuries in a car wreck. The dedicated Douglasville
car accident lawyers
here at the Law Office of John B. Jackson are prepared to assist you today. Reach out to our office for a FREE and confidential consultation on your case.