There are risks to leaving your home daily. For example, you could be the victim of an auto accident, a slip and fall, or medical malpractice. You may wish to get compensation for your wounds and financial losses when this happens. Consequently, you may need a personal injury lawyer in Carrollton.
Legal matters are not a common occurrence, so you may not know your way around without some help. Most law firms offer an initial consultation to get them acquainted with your case, and it is good to be prepared.
With that in mind, this article provides you with some help. In it, we'll explain why you need a personal injury lawyer and some documents to take to your first meeting with one.
Why Do I Need a Carrollton Personal Injury Lawyer?
To get the best out of your first meeting with a personal injury lawyer, you must understand why you need one in the first place. Unfortunately, many personal injury victims do not know why they need a lawyer, which could make them refuse to get one.
One value of having a personal injury attorney is the experience that is brought to the process. Regardless of how much you read about the process of getting compensation for your injury, it will never be as valuable as having a lawyer. An experienced attorney brings objectivity to the process. They can evaluate your claim for its merits and provide the best strategy.
An experienced lawyer also helps the settlement process. Insurance companies will attempt to devalue your claim or even get out of paying it. Without understanding the value of your claim, you may accept a low settlement offer that you may be unable to appeal.
However, a lawyer will evaluate every aspect of your claim to understand your losses. This helps them determine the accurate amount to present to the insurance company.
Representation in court is another value of having a lawyer. Most personal injury cases don't get to court. However, if it ever gets to trial, you'll need an experienced lawyer to represent you and present your case accurately.
Here's What To Bring to Your First Meeting With a Personal Injury Lawyer
Your first meeting with a personal injury lawyer is an opportunity for them to learn more about your case and present options to you. With many people having little experience of this, they may be nervous or unsure of what the meeting should be about.
However, being prepared will help your meeting progress more smoothly. Consequently, we've listed some documents you should have at your first meeting.
Not all injuries are directly caused by an accident. In some cases, a person may have an underlying condition that could worsen after an accident. This could affect the value of any claim you make.
Insurance companies know this and would attempt to use this line of argument to devalue your claims. Therefore, you should come with your medical records when meeting the lawyer as proof that your injuries are not due to an underlying illness.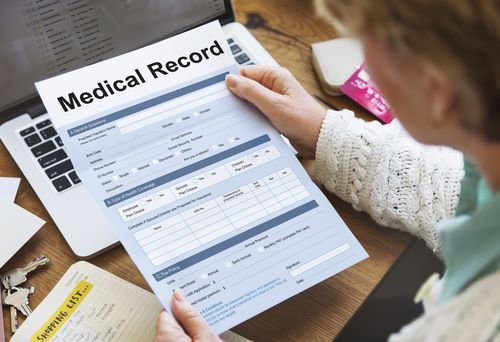 Police or Accident Report
After a car accident, the police come to the scene to investigate. After the preliminary investigation, they write a report. Obtain a copy of the report and take it to your Carrollton personal injury lawyer.
Not only is it an independent account of the accident, but it is also assumed to be objective and could strengthen your case. You may also be able to get an accident report if you've been involved in a different type of accident, especially in a public place.
A picture they say is worth a thousand words, which is so accurate in a personal injury case. You'll typically be asked for a verbal account of your accident, but if you are still in shock, you may miss critical details that could affect the outcome of your case. Therefore, it is advisable that you take photos and videos of the accident scene and injury.
The defendant's legal team and the insurance company could try to cast doubts on the validity of your verbal testimony. Still, when faced with pictorial evidence, they will have a hard time denying what this piece of evidence says.
Of course, if you have been severely injured, you may be unable to take pictures or make videos of both the accident and injuries. However, if you can, get a friend, family member, or any trusted individual to assist with this.
Also, try to obtain CCTV footage of the incident. However, you will often need a lawyer or law enforcement agent before you receive this. Therefore, ensure you get a lawyer as soon as possible.
Proof of Lost Work or Income
Except if you have minor injuries, you may be unable to work for a while after an accident. In some cases, it could be a lengthy period, while you may never be able to perform certain tasks in extreme cases.
If this is the case, you may be entitled to compensation for these losses. When meeting your lawyer, bring documentation from your employer that shows the days you missed work, details of your wages, and benefits you lost.
Records of Your Medical Expenses
If you're fortunate to get out of an accident alive, you may incur significant medical expenses. When you file a personal injury claim, you may be able to recover some or all of these expenses. However, you must have an accurate record of all your medical expenses.
This includes the date of admission to the hospital, documents explaining whether you need future treatment, copies of receipts for prescription costs, receipts to physiotherapists or chiropractors, and receipts for any test conducted.
Although it is essential to come with all these documents, you may not have them all, alright. An experienced lawyer will help you get these documents, so don't panic.
The Law Office of John B. Jackson's Carrollton Personal Injury Lawyers Will Help You Focus on Recovery
After an accident, you'll likely be focused on getting better. However, because you also need to work on your compensation claim, you need a personal injury lawyer. An attorney will focus solely on the process of getting you compensation while you recover, although you may occasionally be required to make some input.
When you hire a personal injury lawyer from the Law Office of John B. Jackson, you get an experienced and dedicated lawyer. But more than that, you also get one who would fight for you all the way. Our initial consultations are free, so contact us to speak to an injury lawyer in Carrollton, Georgia, today.