Uber accidents are becoming more prevalent and sooner or later, through no fault of your own, you may be in need of a Douglasville Uber accident lawyer. If you are unfortunate to be involved in an Uber-related car wreck, contact the Law Office of John B Jackson for a FREE car accident consultation.
For the past five years, the ride-sharing industry has grown from virtually non-existent to over one billion dollars per year. Uber, along with its well-documented business plan has become a beacon for new startups within the industry. To date, Uber has close to nine million users in over 400 cities and 60 countries around the world. The company averages over a million rides every day, and with that kind of figure, there come many road accidents. Suffering an injury or property damage as the result of Uber accidents in Georgia can make recovering damages a complex task that requires the assistance of an Uber accident lawyer.
Lawsuits that arise from an Uber accident present difficult issues for insurance coverage, particularly, as well as the future of coverage as ride-sharing companies continue to expand. To date, the company requires all its drivers to have auto insurance, and if someone is injured as the result of a traffic incident, it is the at-fault driver who shall be held liable. But, there are several issues with liability in such situations. Call our offices today to discuss your case and get the guidance of an experienced professional.

Uber Accidents in Georgia and Determining Liability
Determining who the at-fault driver is, in most situations, is an issue. In this situation, you want a qualified Douglassville personal injury lawyer. To determine fault in a Georgia car accident, the proportional comparative fault is typically applied. Also referred to as modified comparative negligence or the 50% bar rule, the proportional comparative fault is utilized to calculate just how much each party may be compensated for injuries in Uber car accidents in Georgia. For example, if a driver is involved in an accident where it is determined he or she is 30 percent at fault for the incident, and the Uber driver was 70% at fault, the first driver will be compensated 70 percent. This is a complex rule, but a skilled Uber accident lawyer will be able to help.
Let us look at two different scenarios involving Uber drivers and what the right to recovery might be.
A driver is injured in an accident when an Uber driver crashes into his or her vehicle
If a person is driving or riding in another vehicle when an Uber driver strikes that vehicle, and there is resulting in property damage or injuries, that person may be able to seek compensation from the responsible Uber driver. This kind of situation is relatively similar to any other car accident case in the state. The Uber driver ought to be insured for a minimum of one million dollars via the ride-sharing company. A dedicated personal injury attorney will assist with filing a claim against the at-fault ridesharing driver.
A passenger is in the car when an Uber driver causes an accident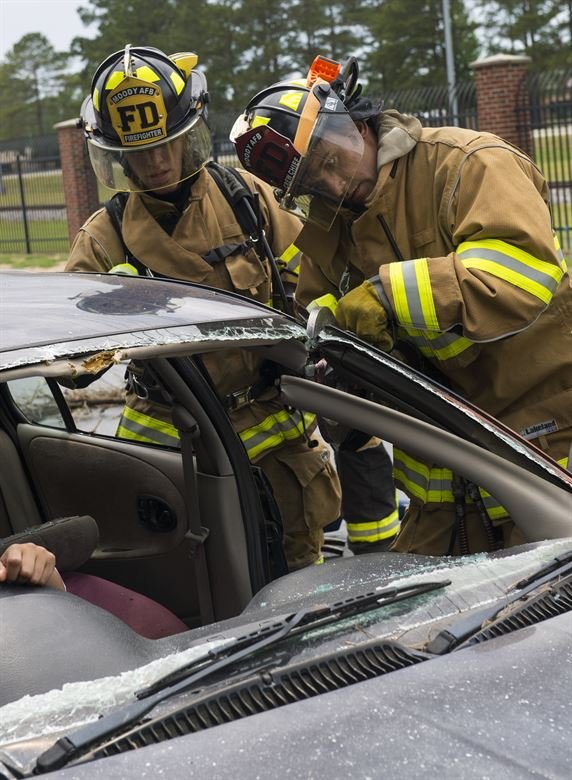 If the Uber driver causes a car accident, the passenger might have an accident claim against that driver. In the state of Georgia, rideshare companies are obligated to have a minimum of one million dollars insurance policy for property damage or personal injury per incident and are required to provide underinsured as well as uninsured motorist coverage of a minimum of one million dollars per accident, too. Therefore, a passenger may be able to seek compensation from the Uber driver and Uber itself to obtain coverage for expenses such as lost wages and medical bills.
Who Can Be Sued in an Uber Accident?
Ride-sharing has quickly become the preferred method of transport to taxi cabs, and Uber has grown its reputation as a reliable and convenient company. Commuters simply use their mobile application to connect with a driver, find their exact arrival time and proximity, and are shown an image of the driver's car, its make, and the model. Commuters can pay automatically via their smartphone, so there are no credit card transactions or cash transfers involved, making it quicker and safer. Furthermore, Uber requires both drivers and passengers alike to rate one another so as to encourage a harmless and respectful environment for all parties.
But the fact remains that anytime someone is on the road – be it as a driver or a passenger in a ridesharing vehicle – there exists the likelihood of a car accident and resulting injuries and damages. If a passenger is injured while making use of Uber's services the services a qualified Uber accident lawyer may be required. Below are examples of the parties that can be held accountable, depending on the circumstances:
The Uber Driver
If the company's driver caused the accident, and the company's insurance refuses to cover the passenger's costs, the passenger can attempt to file a claim to the driver's own personal insurance policy. But, be aware that many personal insurance policies will not cover drivers if they are driving other people in exchange for payment. Therefore, the passenger may need to file a claim against the driver him or herself to seek compensation.
The Company Uber
Uber accidents in Georgia are not uncommon, and in many instances, the company itself may be held responsible for the negligent actions of its drivers. Uber, though, has been careful to classify every one of its drivers as independent contractors rather than employees. What this means is that the company can, in many cases, rule out liability if one of its drivers is negligent and causes a car accident. The company does indeed provide insurance coverage for the drivers, but it may do its best to avoid liability when faced with a legal claim.
A Third Party Uber Driver
In some instances, another driver could have acted negligently and caused the accident. In a situation like this, the claim may be made against that driver and their personal insurance policy.
Injury claims for Uber car accidents in the state can be a complicated process, which is why it is better to enlist the assistance of an experienced Douglasville Uber accident lawyer when seeking compensation.
More About Uber Insurance Coverage for Injuries Incurred from a Car Accident
Another issue involving insurance coverage is if the Uber driver is found to be the at-fault driver, but he or she does not have a non-commercial insurance policy. The driver's own personal insurance coverage may not necessarily give the injured party coverage.
There are many insurance policies that state that if a car accident happens while driving in exchange for pay, the insurance policy will not cover any damages whatsoever. This means that Uber may attempt to deny the driver's claim, leaving him or her void of any coverage.
While Uber does provide a one-million-dollar insurance policy that covers driver liability, there are instances where the driver may not officially be on the clock and having a paying passenger in the car, when he or she has an accident. If that is the case, the company has shown previously that it will deny responsibility for its driver's actions, leaving the driver's personal insurance policy to cover the damage, if available.
Related: Can You Recover Damages If You Don't Go To Hospital?
Uber Car Accidents in Georgia and Insurance Claims
An Uber accident lawyer acknowledges that with the explosion in popularity and use of Uber services in most of the towns in Georgia, there is always going to be the likelihood of car accidents and, in the aftermath, the necessity to deal with insurance.
In its earlier days of operation, the company would implicitly advise its drivers to put an insurance claim through their own personal auto insurance. But, many Uber drivers remain ignorant of the details of a personal insurance policy, which may well exclude insurance cover after an accident if the passenger was a paying passenger at the time. for this reason alone, an Uber driver could benefit from having an Uber accident lawyer on retainer. So, if the Uber driver him or herself is hurt in an accident, his or her underinsured motorist insurance will not cover him or her. Further, if the driver is at fault for the incident, his or her own damage and any causes may not be covered by personal insurance. Interestingly, a number of states are in the process of passing legislation that requires Uber to provide insurance any time its app is activated by a commuter, regardless of whether or not the car has a passenger in the vehicle.
Uber has responded by implementing $100,000 liability policies that are aimed at covering injuries to its passengers and anyone else the company's drivers harm. Any qualified Uber accident lawyer will inform you, generally, that is in the region of four times the coverage a typical cab insurance company offers. The $100,000 liability policy through the company applies when an Uber driver's personal insurance policy is not applicable. Furthermore, Uber drivers do have commercial limo policies in the range of $1,000,000.
It should be noted that no court ruling has held Uber corporately responsible, as yet, either as the employer of a driver who caused an accident, or any other negligent theory.
An Experienced Uber Accident Lawyer Can Assist with Claims
With a growing number of drivers on the state's roads, it is inevitable that the insurance market is working towards designing hybrid personal and business policies that will offer more flexibility in insurance coverage in the future. Overall, when it comes to ride-booking apps, the insurance landscape seems to be shifting constantly, and where Uber accidents in Georgia are concerned, a skilled Georgia personal injury lawyer should be enlisted to assist with these complex claims. Contact the Law Office of John B. Jackson today to get a free consultation with an experienced Uber accident attorney and begin the process of recovering the damages you incurred.