There are a tremendous amount of heroic, selfless, and unbelievable people out there that have the natural tendency and demonstrated an inclination to help others in need. Rightfully so, Georgia has set laws in place to encourage these brave individuals to be a positive influence – to save lives. That is, even when the risk of saving another after a Georgia car accident may ultimately land a Good Samaritan in the hospital themselves.
Georgia's Good Samaritan law, which is set forth in Georgia Code Section 51-1-29 protects members of the public who act as "Good Samaritans" from liability when they voluntarily go out of their way to selflessly provide assistance or care to another individual who is injured, in danger, or who is otherwise facing a medical or life-threatening emergency.
Under this Code section, a "Good Samaritan" is defined as:
"Any person…who in good faith renders emergency care at the scene of an accident or emergency to the victim or victims thereof without making any charge, therefore, shall not be liable for any civil damages as a result of any act or omission by such person in rendering emergency care or as a result of any act or failure to act to provide or arrange for further medical treatment or care for the injured person."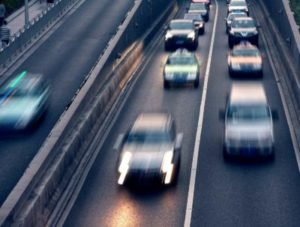 So what does this mean?
It means that any member of the public who renders emergency aid to someone in need cannot be held liable under current Georgia law should their attempts at rendering aid be ultimately unsuccessful or inadvertently result in further injury to the victim.
Of note, this law does not apply to individuals who are helping an injured party for purely financial gain rather than from the goodness of their hearts.
The purpose underlying this law is clear. The law is intended to encourage the public to help those that they come across who are in need of emergency assistance. Certainly, those facing a lawsuit will be less inclined to render aid if they risk having to face lawsuits.  After all, should well-intentioned attempts go astray, the person trying to help not only fail, but may even make matters worse for the victim.
Ironically, while the Georgia legislature's good intentions have certainly had the desired effect with respect to encouraging the public at large to help those facing a medical or life-threatening emergency, these "good intentions" have not had such a desirable effect on the "Good Samaritan."
Namely, the fact that there are more Good Samaritans willing to render aid has led to a substantial increase in some Good Samaritans who wind up suffering serious personal injury themselves. There are even reported instances where those rendering assistance lost their lives in the process.
The touching yet tragic effect that Georgia's Good Samaritan Law has on those that would otherwise offer assistance to someone injured has proven to have the strong influence concerning automobile accidents.
Take the following instances where a  bystander suffered a serious injury or worse when attempting to render aid to a driver in need:
In 2012, an individual in Atlanta, Georgia, was struck by a train and lost his life while attempting to assist a driver whose car was stuck on railway tracks.

In Atlanta, Georgia, two years later a young girl was struck by a car and lost her left leg while attempting to help a motorist whose vehicle was immobilized due to ice on the road.

In May of 2017 in Cobb County, Georgia, a man lost his life after being struck by an oncoming vehicle while coming to the aid of a driver with a stalled vehicle on a busy road.
Thankfully, as is the case concerning all injured victims, the selfless and admirable people who have suffered a personal injury while rendering aid to another party in need are entitled to compensation from the at-fault or otherwise negligent party.
For instance, if you are hurt by a driver who is under the influence, distracted, speeding or otherwise recklessly driving, they are liable for any and all medical expenses and other damages that you sustain while coming to another's aid.
Negligence applies under these circumstances in the same manner that it does under most other personal injury actions stemming from another's carelessness. Be sure that you keep a level head and monitor your surroundings while helping anyone  in need; you can feel secure that you will receive compensation for any resulting injuries stemming from another driver's negligence.
Some Recommended Precautions to Avoid Car Accident Injuries
Immediately call law enforcement and emergency medical services if they are not already on the way to the accident scene. Call your local law enforcement agency first. The sooner that law enforcement arrives to stop traffic or otherwise keep you and the injured party safe, the better for everyone involved.
Utilize signal flares or reflective, bright-colored clothing if at all possible

Always equip your vehicle with a flashlight or two and extra batteries.

Make it a point to regularly check traffic conditions and the behavior of nearby vehicles when assisting a person in need.
Consult with a Car Accident Attorney in Georgia to Discuss Good Samaritan Law
If you are injured after helping another party, call the Law Office of John B. Jackson today to answer any questions you have about your injuries. An experienced accident lawyer can determine whether you are due any compensation for your injuries. Contact our office to schedule a free consultation with a skilled Georgia accident lawyer.