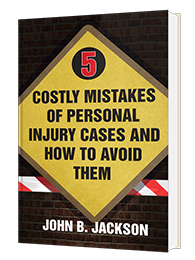 The trucking industry plays an important part in our nation's economy. Commercial trucks such as 18-wheelers remain the largest transporter of goods in the United States. In 2012, the American Trucking Association reported that commercial trucks transported over 9 billion tons of freight – just over two-thirds of all freight that was transported domestically. The trucking industry also transports about 60% of all freight between the United States and Mexico and Canada.
These statistics are hardly surprising given the number of trucks on our nation's highways and interstates. But while the trucking industry is needed to transport goods across the country, it also has a responsibility to do so safely. Commercial trucks are involved in thousands of accidents with passenger vehicles each year and because of their size, they are often fatal.
Commercial Truck Accident Statistics in the United States
Below are some statistics about the number of commercial truck accidents in the United States.
In 2012, there were 3,702 fatal accidents involving commercial trucks and buses. Those accidents were responsible for 4,183 fatalities.
Using those statistics, that means an average of 11 people die each day in accidents with commercial trucks.
From 2009 to 2012, the number of fatal truck accidents increased each year.
In 2012, over 100,000 people suffered injuries in truck accidents (nearly 275 people per day).
In 3.5% of all fatal truck accidents in 2012, alcohol was detected in the bloodstream of the truck driver.
Fatal Truck Accidents Statistics By State
Below are the 2012 fatal truck accident statistics broken down by state.
Top 10 States with the Most Fatal Truck Accidents
Texas – 491
California – 227
Florida – 183
Pennsylvania – 149
Georgia – 139
Ohio – 139
North Carolina – 117
Oklahoma – 108
Illinois – 106
Indiana – 100