If you were injured at the hands of another, there's a good chance you're entitled to compensation. Most accident victims contact a Douglasville personal injury lawyer as soon as possible to find out how they should proceed. Most of the time, any damages you suffered are paid to you by the defendant's insurance carrier. However, there are times when the insurance company denies your claim or refuses to pay the full amount. That's when you know it's time to call a Georgia injury lawyer and let them review your case.
Here, we will discuss the most common types of personal injury cases our attorneys handle. If you happen to have any questions about your own case, feel free to contact our office directly. We offer all new clients a free, initial consultation, so you have nothing to lose by meeting with one of our associates.
Motor Vehicle Accidents Make Up a Bulk of Our Practice
You can ask any George injury lawyer what the most common type of case they handle is and they'll probably tell you it's motor vehicle accident cases. A lion's share of the cases we handle year after year involve car accidents, truck accidents, and motorcycle accidents. Given the number of people on the road today, this should be no surprise.
Regardless of what type of accident you're involved in, a Douglasville personal injury lawyer can evaluate your case and determine if the other driver was at fault. If so, they will first try to resolve the matter with the defendant's insurance carrier. If this is not possible, they will have no problem filing a lawsuit on your behalf.
Many of Our Clients Suffer from Slip and Falls
Some of our clients were injured because they slipped and fell on somebody else's property. Many of these cases involve grocery stores, public buildings, and other commercial properties. You may slip on a wet floor or may fall because the store does not maintain the conditions of their floor during inclement weather. Other times you may fall because there is a broken floor or damaged tile. As long as you suffered an injury as a result of your fall, there is a good chance you will be entitled to compensation.
Georgia Injury Lawyers Also Help Clients Who Were Hurt by Dangerous Products
Some of our Douglasville personal injury lawyers also help clients who were injured by dangerous or defective products. This type of law is known as products liability law. There are mainly three types of product liability cases. The first type involves a product that would have been safe had been manufactured properly. The second type of case involves products that were dangerous regardless how perfectly they were made. These are called dangerous design cases. Finally, there are cases that we call failure to warn cases. These involve products that would be safe had the manufacturer put a clear warning label on the packaging.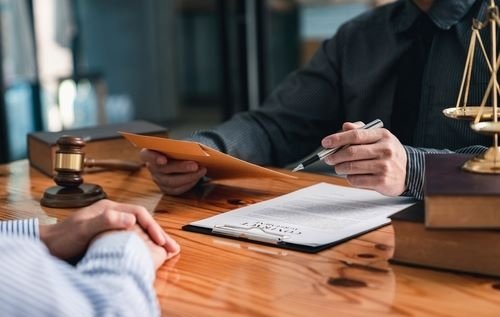 Some Clients Were Hurt While on Someone Else's Property
There's one branch of law called premises liability law that involves people who are injured while on somebody else's property. It's easy to confuse this with the slip and fall cases we discussed earlier. However, these cases are not limited to slip and falls. You can injure yourself in all types of ways when you're at another person's house or commercial property. This is the type of law that covers those cases.
One Thing They All Have in Common are the Type of Damages They Can Demand
One thing that almost all personal injury cases have in common is the types of damages your attorney can demand. Our Georgia injury lawyers typically demand the following types of damages on behalf of our clients:
Medical bills and future medical bills-If the other party was at fault, they should be held responsible for any medical bills you incur in relation to your accident. This includes any expenses for the ambulance ride, hospitalization, and surgery. It also includes any expenses you may need for future medical treatment. Your George injury lawyer will ask your doctor to sign an affidavit attesting to any future medical care you may need.
Property damage-If you were involved in a motor vehicle accident, there's a good chance your vehicle was either damaged or destroyed. Your attorney will demand that the defendant pay you either the fair market value for your car, or for any mechanics bills you had to pay out of pocket.
Lost wages-If you missed more than a week or two from work, there's a good chance you'll be awarded damages for lost wages. In addition, your attorney can demand compensation for any lost future income you will suffer. This will be equal to the difference between the income you would have enjoyed prior to the accident compared to what you'll now earn with your injuries.
Pain and suffering-Most personal injury plaintiffs are entitled to damages for pain and suffering. These damages are intended to compensate you for any mental or physical anguish experienced as a result of your accident.
Since all personal injury cases are different, there's no way to know up front which type of damages you'll be entitled to. This is something your Douglasville personal injury lawyer can determine once they've had a chance to thoroughly review your case.
Let Our Douglasville Personal Injury Lawyers Help Get You the Compensation You Deserve
If you've been injured in any type of accident, you may have a claim for legal damages. The only way to know for sure is to meet with the Douglasville personal injury lawyer. Our attorneys have helped people involved in slip and fall accidents as well as motor vehicle accidents. Over the years, we've helped clients with product liability claims as well as premises liability claims. Essentially, since all personal injury cases involve negligence, we approach most of these cases the same way. What we like to do is meet with a new client as soon as possible after the accident to get their side of the story. We offer a free, initial consultation so that you can sit down with someone who knows the law and let them review your case.
We suggest you contact our office and speak with one of our agents to set up a date and time to come in. You can guarantee that the defendant in your case is going to have a team of lawyers working for them. You should do the same thing for yourself. Since consultation is free, you have nothing to lose and everything to gain.