Have you been injured while you were working? Has the injury made you incapable of doing any work? Has the injury affected your income flow? Has your employer denied your worker's compensation claim? Worry no more because in Marietta, Georgia, the law requires that you be compensated for any injuries you receive in the workplace. If you have been injured at work, call the Marietta workers' compensation lawyers at John B Jackson to help you settle your claim. We are highly experienced in workers' compensation claims and have helped many people get their rightful dues. Call our personal injury firm at (770)988-6155 to schedule your free consultation.

What To Do If You Are Injured On The Workplace.
The first thing to do when you get injured in the workplace is to seek medical attention. Your life is more precious than anything, seek first aid or rush to a medical facility. Take pictures of your injury, keep a record of your symptoms and any documentation from the medical facility.
After you have sought medical attention, the next thing to do is inform your manager or supervisor that you have been injured.
As soon as possible, start filing for your worker's compensation claim. If you take too long, the insurance company can view your claim as illegitimate and also don't wait for the time allowed by Georgia's statute of limitations to elapse.
Call a Marietta worker's compensation lawyer to help you with the little details of your claim. Hiring an attorney will increase your chances of having a successful claim and get your compensation.
Rest up and allow your injury to heal.
Why Should I Hire A Marietta Workers' Compensation Lawyer?
Accidents are a part of life, and most of the time there's nothing we can do about it. Someone gets injured in the workplace daily and the person may need all the financial and medical benefits to help them at their time of need.
Georgia's workers' compensation system is heavily regulated, there's a whole section of code dedicated to rules and regulations concerning an injured worker, the employer and the insurance companies. Due to the high regulations, it's better to consult with a professional Marietta workers' compensation lawyer that deals with workers' compensation claims. We have handled many cases relating to workers' compensation claims securing positive outcomes for them. Contact us to help you with your claim.
How Much Does It Cost To Hire A Workers' Compensation Attorney In Georgia?
Instead of paying a traditional retainer, hiring a worker's compensation attorney in Marietta is free. We do not charge for any consultations and filing of paperwork for a claim. We get paid when you get paid. You only pay us after we have successfully helped you get your worker's compensation.
You can protect your rights by hiring a Marietta workers' compensation lawyer for free, and pay us when your claim is settled. The law requires that a lawyer may not be paid more than 25% of the total claim or weekly benefits.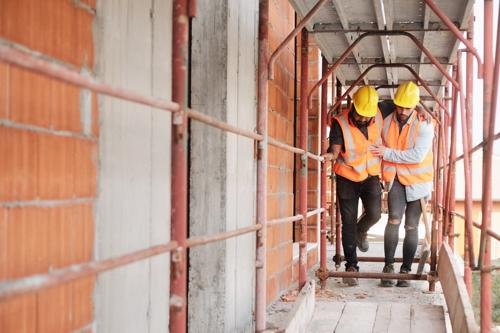 What Should I Do If My Workers' Compensation Claim Is Denied?
Insurers and employers have a habit of denying claims. They take advantage of circumstances and the ignorance of workers to deny what is rightful to them. Many times when workers get injured in the workplace, there are no witnesses to corroborate the job accident. After you report an injury and file a claim, it is sent to an insurance adjuster. The adjuster makes the decision whether to pay the claim or not. If the adjuster talks to the employer and gets information that there were no witnesses, they usually deny the claim without doing any further investigations. The claim can be denied even after the employer attached medical files of the accident.
If you have your worker's compensation claim denied, call us as soon as possible. You have every right to pursue what is due to you and we will help you achieve it. Your happiness is our happiness as we depend on securing your compensation so as to get paid.
Is There A Time Limit To File A Workers' Compensation Claim In Marietta, Georgia?
Yes, there is a time limit for filing a workers' compensation claim. In Georgia, you should file your claim within the first year of your workplace accident. This time limit is set by Georgia's statute of limitations. You also don't want to wait too long to remove the suspicion that your injury may be illegitimate. It's important to report your injury as soon as possible and start the paperwork early on. Hire us to help you with your claim paperwork from the beginning to ensure a successful claim.
Can An Independent Worker File For A Workers' Compensation Claim?
If you are an employee, Georgia's workers' compensation program will provide benefits to cover your financial and medical obligations. This program however does not cover independent workers and contractors. In Marietta, Georgia, independent workers cannot file for a workers' compensation claim in case of an injury.
What Is My Marietta Workers' Compensation Claim Worth?
Workers' compensation pay in Georgia usually amounts to two-thirds of your average salary every week. Though the law has set caps on how much you can be paid as workers' compensation. The maximum you can be paid is $575.00 per week. The workers' compensation pay is however not taxed and you receive the full amount. There are other benefits that come with workers' compensation, they include:
Doctor and hospital fees.
Prescriptions
Mileage to attend appointments.
Your injury may also allow you to benefit from one of the four disability benefits:
Temporary Total Disability (TTD) – start when you miss more than seven days of work and end when you go back to work.
Temporary Partial Disability (TPD) – paid when you can go back to work, but not as productive as before your injury. Stop when the doctor approves your capability.
Permanent Total Disability (TTD) – Paid when the doctor determines you've reached MMI and approves you for disability benefits. These are paid for life.
Permanent Partial Disability (PTD) – Paid after the doctor has determined your eligibility. These are benefits paid to compensate for loss or damage to a particular body part.
If you have been injured in your line of duty, and it's affecting your income due to inability to work, or your employer and the insurance company have ganged up to deny your claim. Do not worry as you are entitled by law to receive workers' compensation. Call our personal injury lawyers in Marietta today and let us help you secure your compensation.