A reckless decision by a driver on a Hogansville road can change your life forever. A car accident can turn your life upside down. You may sustain severe injuries after a crash, leaving you with huge medical bills. If you've been hurt in a car wreck, you need the legal help of an experienced Hogansville car accident lawyer to fight for your rights.
At the Law Office of John B Jackson, our experienced legal team can help you receive the compensation you deserve for your injuries and damages. We will ensure you get compensation to cover your medical bills, vehicle damage, lost work time, and mental anguish.
Call (770) 988-6155 now to find out how we can help you move your claim forward. We are experienced personal injury lawyers who won't rest until you get the compensation you deserve. We understand what you are going through. Let us help you fight for compensation as you focus on getting better.

How Much Does A Car Accident Lawyer Cost?
Most auto accident lawyers in Georgia operate on a contingency fee basis. Personal injury lawyers typically don't charge any upfront fees for their services. At the Law Office of John B Jackson, we get paid when you get paid. You owe us nothing if we don't win your car accident claim. When we win your case, we will get a percentage of the settlement to cover our fees and expenses. Our contingency fee arrangement allows you to enjoy our competent legal services without worrying about paying any fixed or hourly charges.
What Should You Do After A Car Accident?
After a car accident, there are important actions that you need to take. Here's what you need to do to build your Hogansville car accident claim:
Contact Police
Report the crash as soon as possible. Law enforcement officers will file a report that is critical when seeking compensation for your injuries.
Check On Other Involved Parties
Find out if anyone is seriously hurt. Notify the 911 dispatcher if anyone is seriously injured. A dispatcher will be able to send medical personnel to the scene if you provide accurate information. Don't leave the scene until the police clear you.
Exchange Info
It may take time for the police to arrive at the scene. You should obtain relevant details about the other driver and witnesses, including their names, addresses, and phone numbers. Don't forget to note down the license plate numbers of the vehicles involved and all relevant insurance information.
Record The Scene
Take pictures of the scene of the accident, your bruises, cuts, traffic signs, and vehicle damage from different distances and angles. This evidence can help a seasoned Hogansville car wreck attorney prove negligence and damages.
Never Admit Fault
Don't say anything that can hurt your claim. Admitting fault can land you in trouble. Never apologize or make statements that could be interpreted as an admission of fault.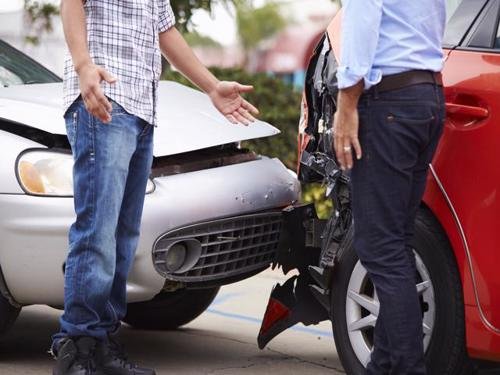 Seek Medical Attention
Even if you have minor injuries, make sure you visit a doctor. Car accident injuries may not be immediately apparent. You may start feeling intense pain a day or two after your crash. Seeing a doctor after your accident can help prove damages in your case.
Call a Car Accident Lawyer!
Contact John B Jackson immediately after your accident. Our experienced Hogansville car accident lawyers will protect your rights and inform you about your options. We will make sure your best interests are protected and preserved. If your crash happens in the middle of the night, don't panic! We are available 24/7 at (770) 988-6155.
Why do I Need a Lawyer?
A Hogansville auto accident attorney ultimately fights for your right to receive maximum compensation. If you sustain injuries in a car crash due to another party's negligence, you may be entitled to a financial settlement to cover your damages. Our car accident lawyers can help you with the claims process by:
Case Preparation/Filing A Lawsuit
At John B Jackson, our experienced lawyers will help you understand your legal rights. We will decipher the full spectrum of your rights in regards to your car accident case. Our legal team will also determine the value of your case by looking into your medical records, photographs of the scene, and other damages. Once we are done with case preparation, our attorneys will file your lawsuit in a Georgia court to help you recover the compensation you deserve.
Settlement Negotiation
Insurance companies will try to offer you a settlement that's a fraction of your damages. They may, in other cases, deny your claim. Never accept an insurer's initial offer.
Contact an experienced Hogansville car accident lawyer to handle your settlement negotiations. At John B Jackson, our legal team will never settle for an amount you don't deserve. We will relentlessly pursue the highest settlement possible.
Trial Preparation And Representation
If necessary, our trial lawyers are ready to battle any insurance company in court. We want you to get the best settlement for your Hogansville personal injury claim. We won't hesitate to go to trial if settlement negotiations hit a dead end. Our expert witnesses will help reconstruct the crash and prove that a reasonable person would have acted differently in similar circumstances.
How Much Can I Expect To Receive For My Damages?
The compensation you receive for your damages depends on various factors, including your damages, the severity of your injuries, the details of your crash, the defendant's actions, and insurance policy limits. These factors are considered when determining the amount of compensation you receive.
Victims with severe injuries are more likely to receive higher settlements. Your degree of fault can also affect the amount of compensation you receive for your Hogansville car accident claim.
What Types of Compensation Can I Receive In Hogansville, Georgia?
If you or your loved one has been involved in a car crash in Hogansville, GA, you may be entitled to compensation. Here are the types of compensation you can receive in Georgia:
Economic Damages
These are easily quantifiable damages that can be objectively verified using receipts, invoices, assessments, and projections. They include lost income, medical expenses, property damage, and lost earning capacity.
Non-Economic Damages
These are intangible losses that are far more difficult to compute. They are typically based on subjective concepts, including pain and suffering, loss of enjoyment, loss of consortium, anxiety, stress, disfigurement, and inconvenience.
Punitive Damages
Also referred to as exemplary damages, these damages are awarded in cases of gross, egregious, or reckless misconduct. In Georgia, they are capped at $250,000.00. Punitive damage awards are meant to punish the defendant for malicious behavior.
How Is Fault Determined In Georgia?
The state of Georgia is a modified comparative negligence jurisdiction. You won't be able to recover any damages for your Hogansville car crash if your fault for the crash is over 50%. You'll be barred from receiving any settlement for your damages. If your fault is below 50%, you may be entitled to recover damages. This law allows you to receive compensation even though you are partly to blame for a car crash.
How Long Do I Have To File A Claim In Georgia?
For most car wrecks in Georgia, you have two years from the date of the crash to file a claim. This claim is filed against the at-fault driver. If you file a claim once this period expires, you risk not receiving any compensation for your injuries.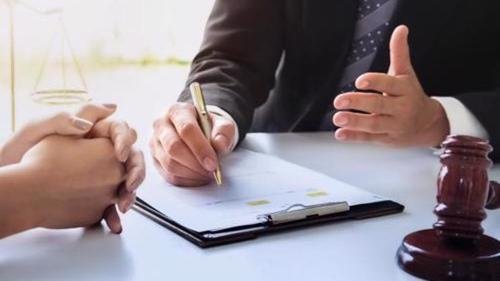 You need to act fast after your car accident. Two years can pass by quickly. If you wait for too long, evidence may be destroyed. It may be hard for witnesses to remember what happened after a long period. Contact our experienced Hogansville car accident lawyers today to start the claims process.
What Can I Do If Insurance Denied My Claim?
If your Hogansville insurance claim is denied, the insurance company should explain the reason for their decision in writing. Reach out to John B Jackson immediately after receiving this information. Our knowledgeable Hogansville car accident attorneys will offer you the best legal recourse after this decision. We will advise you on whether you should appeal the denied claim or file a lawsuit in the Georgia court system.
What If The Other Driver Doesn't Have Insurance?
If an uninsured driver hits you in Hogansville, GA, you may be able to seek compensation from your own insurance provider. If you have an uninsured policy, your insurer will cover your damages after an uninsured car crash. Your uninsured policy will cover $25,000 bodily injury per individual and $50,000 per crash.
You should file a claim with your insurer soon after being involved in a Hogansville uninsured car accident. The insurance company will investigate the crash and hopefully offer a settlement. John B Jackson can provide you with sound legal assistance if you run into problems with your insurer.
Schedule A Free Consultation With A Hogansville Car Accident Lawyer
If you or your loved one has been hurt in a car crash, you may be entitled to receive compensation for your damages. The Insurance Institute for Highway Safety (IIHS) estimates that 566 motor car crash deaths occurred in 2019 in the state of Georgia. Regrettably, some of the deaths and injuries in car accident cases are caused by other drivers' reckless actions.
If you've sustained severe injuries, John B Jackson can help you get the justice you deserve. We can offer you sound legal counsel during your entire case. Our experienced lawyers will stand up to insurance companies and make sure you get the settlement you are entitled to.
Call John B Jackson today at (770) 988-6155 to speak to an experienced Hogansville auto accident lawyer. Remember, you don't pay anything unless we win your case. Start now before it's too late!