There are many times when a small car accident will result in nothing more than a fender bender and only minor damage to a vehicle. In such a situation, you may be able to file a claim with insurance providers without a problem. Your best option is to contact a LaGrange car accident lawyer at the Law Offices of John B. Jackson.
Nevertheless, if you or one of the passengers in your vehicle have been injured or even killed in a car accident, it is imperative that you seek legal representation from an experienced car accident lawyer in LaGrange. Contrary to what they say in the advertisements, car insurance providers are not friendly or benevolent, their primary concern is their bottom line.
If you are looking for a professional to protect and preserve your interests, call the law offices of John B Jackson and get in touch with one of the leading injury lawyers in LaGrange, GA. Call (770) 988-6155 to arrange your FREE consultation today!

How Much Does a Car Accident Lawyer Cost?
In the wake of a car accident, you may find yourself overwhelmed by the financial implications of the ordeal, the last thing you will want to factor into your financial outlook would be the high prices of legal representation. For this reason, the law office of John B Jackson offers its legal services at no upfront costs. As a matter of fact, our capacity to collect a fee is contingent on our winning you the case and getting you compensation. You need to make a full recovery — hence it is called the "contingency fee" basis.
Therefore, we don't charge our clients a thing for our hard work, investigative services, and the considerable resources we place into a case like this. If we don't win, you can expect us to shoulder the loss of our investment. This gives us considerable incentive to win the case, get you compensation and recover our investment as well.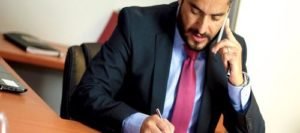 What Should I Do After a LaGrange Car Accident?
If you have been involved in a car accident, it is very important that you keep a clear head and act to preserve your interests and bolster the strength of your case. Here are a few things to keep in mind:
Contact the Police
Call the police and don't leave the scene of the accident till they arrive and make a report. Take down the officer's names as well as their badge number and precinct. You will need to get a copy of the report as soon as it is available.
Check on Other Involved Parties
If your injuries permit, and there is no danger in doing so, do what you can to ensure the safety of the other passengers and people involved in the accident.
Exchange Information
You will need to collect the driver's names, contact information, insurance information, and license plate of the other cars involved in the accident. If there are witnesses who can provide reliable testimony on what happened, get their names and contact information as well.
Record the Scene
Take out your mobile device and take pictures of the scene of the accident. Get close-ups of the damages, injuries, points of contact, and road debris. Also, take wide shots of the vehicles in relation to each other and traffic signals that are located nearby.
Never Admit Fault
The aftermath of an accident can be characterized by emotional upheaval. Still, you must not say or do anything that can jeopardize your case.
Seek Medical Attention
If you have been injured, it is imperative to have your injuries examined by a medical professional. The doctor's report will fully describe the injuries you sustained; it is important to remember that not all injuries will be immediately apparent.
Call a Car Accident Lawyer!
Finally, make sure you call in a legal professional who can handle legal affairs and advise you on the best course of action.
Why Do I Need a Car Accident Lawyer in Georgia?
As mentioned, insurance companies have an all-important bottom line that they must defend and this means they will try to reduce the payouts they must provide as much as they can. They will not hesitate to cancel all payments if they can and it will take an experienced professional to "convince" them to fulfill their legal obligations.
Here are some of the ways an expert car accident from John B. Jackson can help:
Case Preparation / Filing a Lawsuit
Even the most obvious situations can be anything but simple and it will take a qualified legal professional to effectively navigate the complexities of personal injury law and obtain full compensation. A car accident lawyer who has done this many times before has the skills to ensure all details are examined and time constraints properly observed.
Settlement Negotiation
The insurance adjusters will do all they can to reduce their payouts. A skilled car accident lawyer will fully examine your case and damages from every angle and negotiate with the insurance adjusters to get you the compensation that will fully support your path to recovery, however long that may take. Insurance adjusters will stop at nothing to protect their bottom line, so it is helpful to have a legal professional who sees past their unscrupulous policies and ensures your rights are fully respected.
Trial Preparation & Representation
Most cases will be settled through negotiations, as court cases can be a severe expenditure of time and resources. If this happens it will be imperative to have a skilled lawyer with experience on the court floor. At John B. Jackson Law Offices, we always prepare our cases as if they will be taken to court and have a long history of court floor victories.
How Much Can I Expect to Receive in Damages?
As you may imagine, the value of your personal injury case will depend greatly on the severity of the injuries and damages sustained. For example, a broken arm can mean considerable medical expenses, therapy, and time off work, in addition to the pain, suffering, and possible mental anguish. But recoveries will be made and the victim can be back to full health within a year's time. This may result in moderate yet substantial compensation for a given amount of time.
But a broken back can cause life-changing results that the victim may never recover from. Injuries that result in disfigurement, amputation, scarring, and the loss of functionality of organs or sections of the body always result in much higher compensations. Therefore, which results in paralysis, could result in heavy compensations over a lifetime.
Of course, we will not be able to provide you an accurate estimate until we have had a chance to look over the details of your case.
What Type of Damages Can I Recover?
The exact circumstances of the car accident will determine which types of damages you will be able to collect, but here are the three categories of damages that can be compensated to cover the injuries sustained in a Georgia car accident.
Economic Damages
These damages can easily be calculated into their financial figure. Economic damages will cover the past, present, and future wages, loss of time spent off work, the cost of medical bills, loss of earning capacity, and property damage.
Non-Economic Damages
Other damages that can result from a car accident can be mental anguish, traumas, loss of consortium, and the pain and suffering of sustaining and recovering from injury. These damages will be assigned a value by experts on each subject.
Punitive Damages
Finally, in cases where the negligence of the defendant was grave or their actions aggressive or fueled by hatred, punitive damages may also be provided. Punitive damages are applied to punish the at-fault party.
How is Fault Determined in Georgia Car Accidents?
Georgia law applies a modified concept of comparative-negligence to deciding who is at-fault in a car accident. This means that the car accident victim, the plaintiff, is only eligible for compensation if they are 49%, or less, responsible for the events that led up to the accident.
For example, if you were speeding at the time of the accident, but only traveling 3 MPH above the speed limit, you may be found 5% responsible for the accident. This means the at-fault driver, the defendant, with 95% of the responsibility will have to pay 95% of the damages to the plaintiff.
Is There a Time Limit for Filing my Car Accident Claim in LaGrange, Georgia?
In the state of Georgia, a person generally has only two years to file their personal injury claim and claims for injuries sustained in a car accident are no different. But there may be certain factors that alter the figure. For example, if the injury was caused by a government entity, the ante-litem must be delivered within a matter of months.
Then, if the injured individual was a minor, the clock does not begin running until the person is 18.
Furthermore, if there was a crime involved in the incident, the statute of limitations may be different. For these reasons, it is important to speak with a legal professional as soon as possible.

What Should I Do if the Insurance Company Denies the Claim?
Denying a claim is a standard procedure for "friendly" insurance providers. But this propensity to err on the side caution on the part of insurance adjusters should not be a reflection on the merit of your case. John B. Jackson has helped clients obtain millions of dollars of compensation after insurance providers categorically denied their claims. If your claim has been denied, call us to have a look at the specifics of your case.
Contact John B Jackson Law if You Need a Car Accident Lawyer in LaGrange
If you have been involved in a car accident in La Grange, call the Law Offices of John B. Jackson. If you have been injured and want to ensure your financial security while you make a full recovery, you will need a qualified legal professional to prepare your case, negotiate aggressively and bring you the full compensation you need to get your life back in order.
Call (770) 988-6155 and arrange your FREE consultation with a La Grange Car Accident Lawyer.