If you or a member of your family has been injured due to an unsafe product, then you should immediately call an Atlanta product liability lawyer.
Our experienced Atlanta injury lawyers at the Law Office of John B. Jackson will assist you with moving forward with your case quickly. We will ensure that your rights are protected and you are fairly treated. Most important of all, we will help you receive the compensation that you need and deserve.
Contact us today for your free consultation.

What Are Common Product Defect Case Examples?
We see most product liability injuries caused by one of the following:
Manufacturing Defects
Products with manufacturing defects are ones that are flawed due to the fact that an error was made during the manufacturing process. Therefore, a defective product that causes an injury is much different from other products that are part of the same market. As an example, manufacturing defects can include the following:
A vehicle that is manufactured using substandard parts
A lamp that has a frayed cord
A tainted cookie batch
A cracked coffee pot that leaks hot liquids
Defects in Design
A design defect refers to an inherent flaw in how the product was designed and made. Therefore, all the products in a specific line of products are affected by a design defect, instead of just one product. A couple of design defect examples can include the following:
A laptop that when it is opened shocks the user
A lawnmower with blades that detach whenever they spin too quickly
An SUV model that tips over easily due to being top-heavy

Failure to Warn of Danger
A product liability lawsuit that is based on the failure to warn of danger is somewhat different than a suit based on a defective product. Products are usually required to carry a warning whenever they present dangers that might not be obvious to users or require special care to be exercised by used when using the product. Some examples of situations of a failure to warn include the following:
A stove that has nobs that become very hot once it reaches a specific temperature
A medication that fails to warn of possible harmful interaction with other types of medications
A kind of adhesive that causes serious chemical burns when human skin comes into contact with it
How is Liability Proven in Product Defect Cases?
In Georgia, liability on product defects is based on the concept of strict liability, which means that all the plaintiff needs to prove in a products liability claim are the following:
The defendant is the manufacturer of the specific product in question, and
The product was defective at the point when it left the manufacturer's control, and
The defective condition of the product caused the injury suffered by the plaintiff
Determination of fault is not involved in the elements of this type of action the way it is with other types of tort claims. That is due to the fact that in a strict liability action, all that a plaintiff needs to demonstrate is that a tort took place and the defendant was responsible.
What To Do If You Are Injured By A Defective Product?
There are several different reasons why a product can be defective. At times the design is the problem. The product was designed in a dangerous and negligent fashion. At other times, the problem occurs at some point in the manufacturing process.
Liability is affected by the cause. However, the pain that you feel after you have suffered an injury due to a defective product is not changed. However, it is important after you have been injured to remain calm and sure that your legal rights are protected.
Do not throw the product away. Keep the product if possible. Of course, you do not want to harm yourself any further by doing so. However, it is critically important to maintain possession of the defective product if at all possible. Our product liability lawyers have connections to experts who will examine the product to determine if it is defective or not and what the origin of its defect is.
Collect any document that you have about the acquisition or purchase of the product. Bring this information with you when you meet with our personal injury attorneys for your free consultation. The sooner you can talk to us, the better and easier it will be for our team to investigation your injury and build a compelling case for you.
How Does an Atlanta Product Liability Lawyer Prove Fault?
All product liability claims are fact-specific. The Law Office of John B. Jackson has the experience and legal resources that are necessary to prove fault in all different kinds of product liability claims. We can consult with safety specialists and design experts to help us discover any lapses in safety precautions and testing.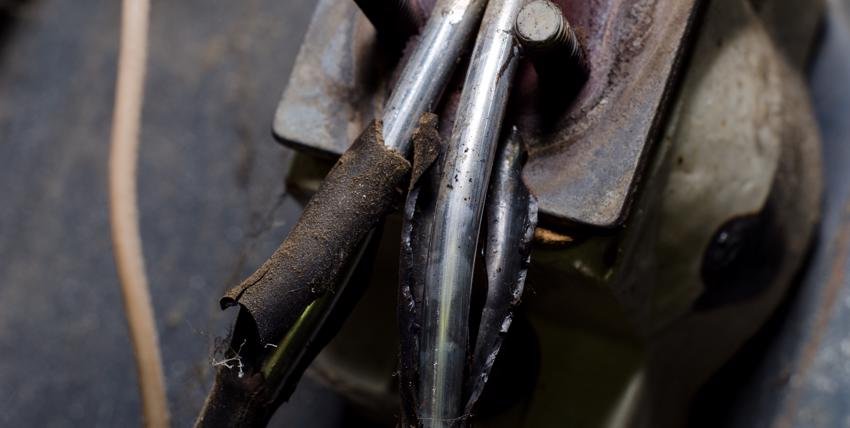 Our legal team will review the company records, safety records, and blueprints. We will look at every possible angle in order to understand the manufacturer, retailer, supplier, or other parties that may have acted in a negligent way.
Our product liability claims are all prepared with sufficient evidence for proving fault in a trial. Our team goes the extra mile in order to help you or a loved one receive full and fair financial recovery from any at-fault party.
Who Can be Named in Product Liability Lawsuits?
A liable party can be any entity within the product manufacturing chain. This means the manufacturer, supplier of parts, retailer, or wholesaler. As a client, you should not have to be concerned with who specifically is liable. Our team of investigators and experts will thoroughly research your case in order to determine who is liable.
What Elements Must Be Proven in a Product Liability Case?
The plaintiff is required to prove the following elements in Georgia:
An injury occurred
An entity or person was negligent
There was someone at fault for what took place
The product caused the injury
Contact Our Product Liability Attorneys in Atlanta for Your Free Case Review
We understand that your case is very important to you. Also, your case can help to make changes to ensure that other people are not hurt in the future. Your case potentially can save lives. Our attorneys at the Law Office Of John B. Jackson can help make a difference in your life as well as others.
Product liability law is very complex. There could be difficult questions of federal and state law involved in your case. It might also involve challenging questions of science and medicine. That is why it is critical to consult with an experienced and skilled Atlanta product liability lawyer as soon as you can.
Our team of Atlanta product liability attorneys uses our proven record of success and experiences to help you obtain the best results possible. Call us today for your free consultation.